Welcome
Hello, I'm James and I am a professional pianist and creative artist from Northumberland, embracing a wide range of styles. I am an instinctive and versatile musician, meaning I can adapt to your needs for your wedding, party or whatever function it is. I have all my own equipment, so it doesn't matter if the venue doesn't have a piano. I have played piano (and Church organ) at countless weddings and at lots of different events. For a demo, just click here.
As I say, I am highly versatile, and am equally at home entertaining you and singing too, in a more lively setting. Check this out!
To discuss a quote, either get me on the contact page, email james@jamestaitmusic.com, or call me on 07582475489.
I also offer piano accompaniment for exams, or instrumental/vocal performances.
While you're here, you might as well check out some of my creative stuff. I am a prolific songwriter, composer and I also write and perform Northumbrian dialect poetry. Go on, treat yourself to a CD or book here.
Dont forget to subscribe to the mailing list (details below) to find out about gigs and new releases.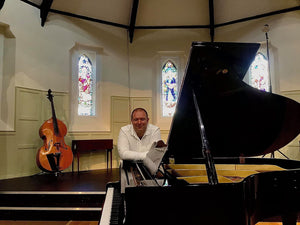 Come in!
SIMONSIDE
WHEN THE WALLS COME DOWN
Cowpen Road
Subscribe to James's newsletter
Get news of upcoming products, projects and events straight to your inbox.